CeFPro's September newsletter brings you insights on IBOR transition, business continuity from BNYMellon, liquidation and repo markets from Credit Agricole, plus several free* to attend virtual events on financial crime, third party risk, liquidity risk and more…feel free to share with your colleagues.
​​​​Global Fraud and Financial Crime Virtual Event
Claim your complimentary pass today!
September 15-17, from 10am ET, hear from over 15 senior industry presenters and interact with 300+ attendees. Complimentary passes available to all attendees from regulated financial institutions. Register to attend one day or more by clicking here.

Non-Financial Risk Leaders 2021 Research Survey
Closing this month - Have you added your voice?
Covering a range of sub-categories of Non-Financial Risk, this year's survey will provide all end-users with a complimentary report covering; business requirements, investment priorities, benefits, challenges and opportunities. In addition the final findings will give detailed insights into costing, implementation, customer service, adaptability of key solution providers and more.
Click here to add your response to the 2021 research

KYC/CDD – How to fuel your AML program with better data and analytics
Listen to the discussion with NICE Actimize and Celent now
The growing wave of digitalization is transforming the financial services industry and adding pressure to Anti-Money Laundering (AML) teams. Listen to this discussion with NICE Actimize and Celent to learn how to counteract common data challenges, simplify data architecture to break down data siloes, and build a strong AML foundation to prevent compounding impacts on your overall KYC-AML program.
Identifying beneficial owners just got easier
Find ultimate owners in a snap with Nexis DiligenceTM
Enhance visibility into hidden connections that may expose you to financial crime, bribery, or corruption risk. Our all-in-one due diligence solution, Nexis Diligence, now includes Dun & Bradstreet® UBO data on millions of global businesses & commercial entities, so you can easily uncover hidden beneficiaries quickly.
IBOR
The ARRC's progress to date and priorities going forward in the transition
The ARRC's primary concern is about legacy contracts that do not have legally viable or commercially reasonable language to deal with the end of LIBOR. Further, for many cash products, it is quite challenging to amend fallback language post-issuance, as doing so generally requires 100% of noteholder consent.
Tom Wipf, Vice Chairman of Institutional Securities, Morgan Stanley / Chairman, ARRC
Why choose bespoke ALM instead of a "best of breed" approach
Bespoke ALM: treating ALM customization as an artTM
Bespoke asset liability management systems are suddenly all the rage, especially at a time when senior management and internal risk managers are requiring more analyses and stress testing assumptions. Discover the art of ALM, and why choosing bespoke ALM customization instead of a "best of breed" approach can help your institution as it evolves.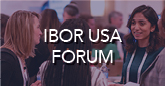 IBOR USA Forum

​September 22 @ 10am-2pm (ET)

Key topics being addressed include; Transition, Global Rates, Impact of Change, Model Risk Management Preparedness and more

Register for the 1 day Forum here

Free to all from registered financial institutions.